EDILIZIA – LAVORI E FORNITURA MATERIALI

1. LAVORI di EDILIZIA, COSTRUZIONI CIVILI ED INDUSTRIALI, MANUTENZIONI E RISTRUTTURAZIONI;
2. PRODUZIONE E FORNITURA MATERIALI E DISPOSITIVI;
2.1. FINESTRE E INFISSI: Produzione infissi in PVC alluminio e legno;
2.2. SERRATURE ELETTRONICHE con CARD MAGNETICHE e SOFTWARE PROGRAMMAZIONE;
2.3. CARTONGESSO, VERNICI, STUCCHI E ALTRI MATERIALI PER EDILIZIA;
2.4. MICROPALI per palificazioni, fondazioni e consolidamenti.
2.4. PALIFICAZIONI, FONDAZIONI E CONSOLIDAMENTI
STEEL PIPES FOR MICROPILES
PUMA is specialized in producion of micropiles that satisfy the strictest needs of designers and executors, thanks to our long term experience in the field.
And to the support received from engineers and technicians working in the field of special foundations.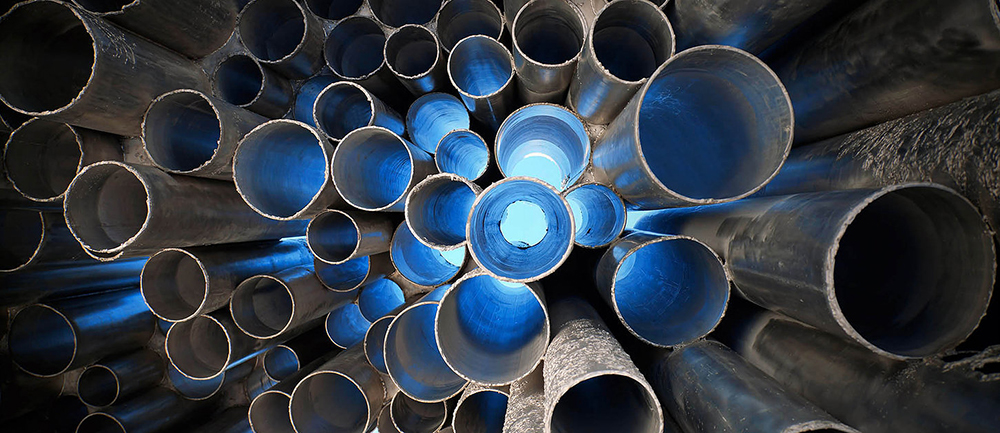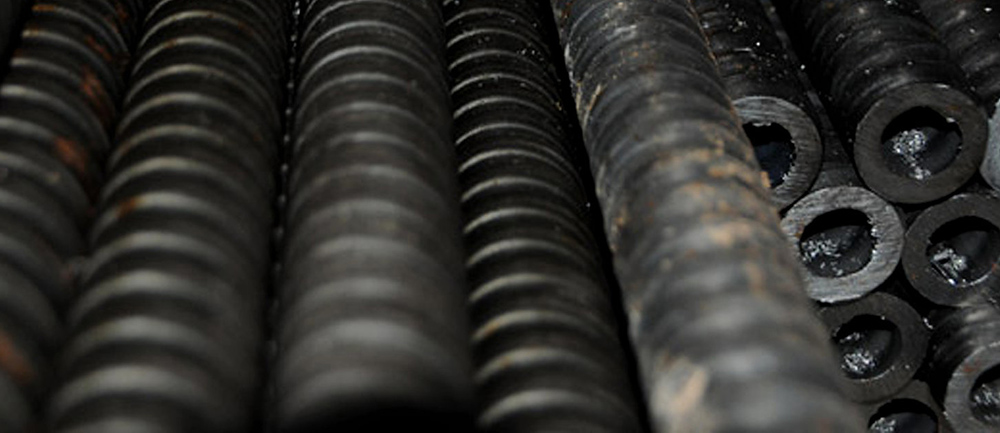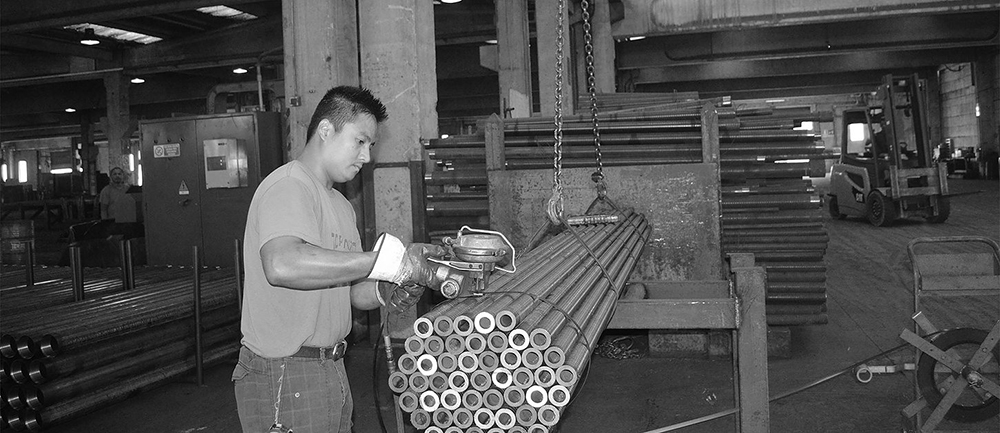 MATERIALS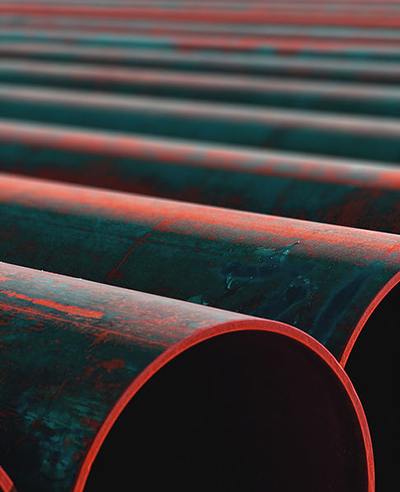 MATERIALS
The metal tubes utilized for the realization of the micropiles exist in different qualities of steel, with Chemical and mechanical characteristics thath can be guaranteed with a certification released by recognized control labs.
They differ between the new steel ones St 52 type and the re-emplyment J55-K55-N80 steel ones that come from petrol research yards and are examined and inspected before their use.

Table n.1 illustrates the mechanical features of the different qualities of steel.

STOCKS and DIMENSIONS
We permanently stocks some thousands tons of tubes in its logistic areas, to provide a regular and fast deliver to our clientele. Tables n.2-3-4 list the customary tube dimensions for the micropiles that are always ready, besides exceptional cases. Any other type of tube, of regulated dimensions, can be fabricated in the steel plant upon request, with a 6 to 8 weeks delivery time.

Tab. 3 and Tab. 4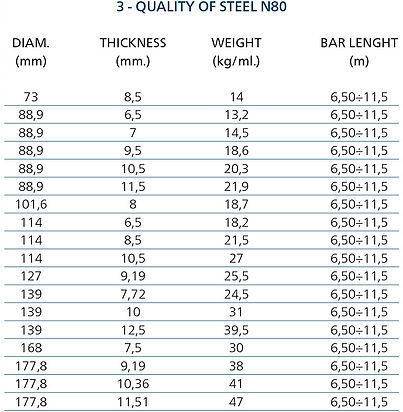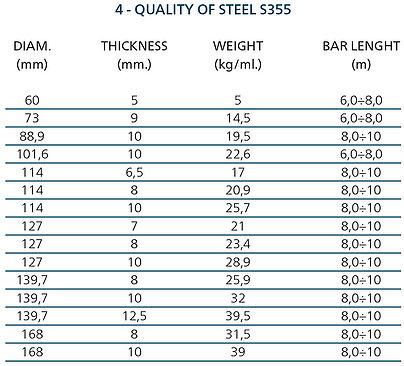 MEASURING OF THE MICROPILES
The measuring of micropiles implies the definition of the characteristics of the supporting element (static measuring) and of the length of the fastening. (Geotechnical measuring). The following table is based on the indicative works of the DIN 4128 regulation for which we received a security coefficient of fs = 1,75 upon the steel yield point.T he fastening lengths have to be determined upon the type of land and the perforation diameter. The proposed measuring corresponds to the tubes that are generally available in stock. Other dimensions can be obtained upon request. Nevertheless we suggest our clientele, to systematically question our availability to avoid any misunderstanding.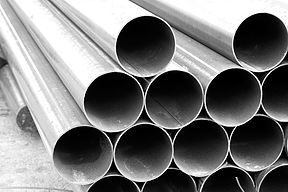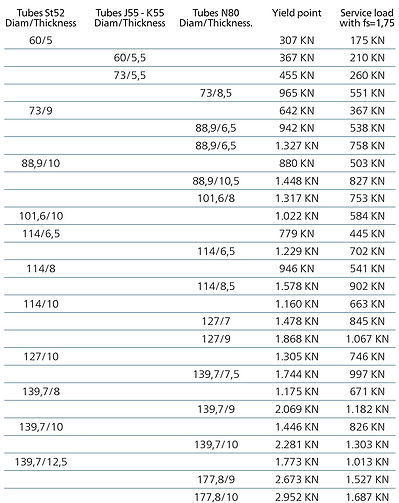 MICROPILES PROCESSING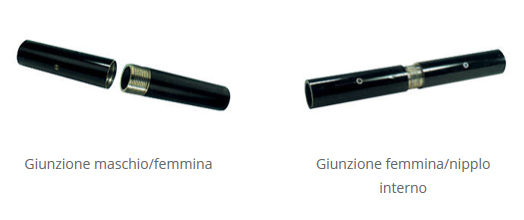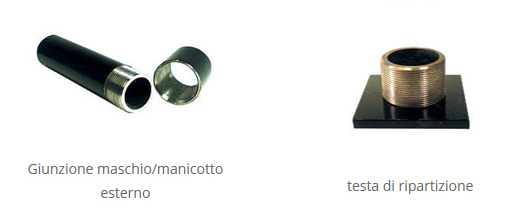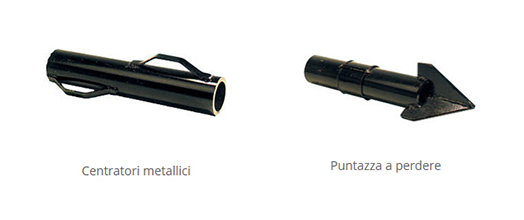 The processing aim is to allow our customers to utilize elements with adaptable lengths to available heights (resumption of basements foundations, works in galleries etc.) with a much more economical system.
On the base of the indications we receive from our clients, we cut the tubes for micropiles in elements of different lengths and we process them in order to be assembled between them through male/female threads or through connectors such as external sleeves or internal nipples.
The threads that we create are trapezoidal, with a depth of 1,5 mm and a step of 3-4-5-6-7-8 or 11 threads per1 inch (25,4 mm). Our standard production is 5 threads per inch?.
This large selection allows to optimize the lengths of coupling for the kind of solicitation the micropiles receive (compression, traction, flexion, inflexion).

LAVORAZIONI DEI MICROPALI
Lo scopo delle lavorazioni è di mettere gli utilizzatori nelle condizioni di impiegare elementi con lunghezze adattabili alle altezze disponibili in cantiere (ripresa delle fondazioni in scantinati, lavori in galleria, ecc) e con il sistema economicamente più conveniente.
Sulla base delle indicazioni dei nostri clienti, i tubi per micropali vengono tagliati in elementi di differenti lunghezze e lavorati per essere assemblai tra di loro in cantiere tramite filettatura maschio/femmina i con raccordi quali manicotti estreni o nippli interni.
I filetti che noi eseguiamo sono del tipo trapezoidale, con una profondità di 1,5 mm e un passo di 3-4-5-6-7-8 o 11 filetti per 1 pollice(25,4 mm). La nostra produzione standard è di 5 filetti per pollice.
Questa larga scelta permette di ottimizzare la lunghezza degli accoppiamenti in funzione del tipo di sollecitazione dei micropali (compressione, trazione, flessione, inflessione).
---
Contattateci ai recapiti sotto riportati, siamo a Vostra disposizione per fornirvi informazioni e referenze
CONTATTI: Sig. Massimiliano Purinan
Mob. +39 333.2693759 – Mail: pumaserviceseu@gmail.com/p>